Swimming Pool Closings - 2021
Closing Packages...........

Just like a pool opening, closing your pool begins with a plan. For some it's when the kids go back to school, or maybe its before the leaves start falling and clogging up the skimmer, or it could be right after Thanksgiving weekend. Whenever you decide to close your swimming pool, we're here to get your pool professionally closed and protected through the winter months.
Below is the cost for all styles of pool winter covers. Pick a plan that fits your swimming pool. Call or Text us at 1-705-229-6157 to book your pool closing

Our Services
Swimming Pool Closing - Full Package

Pre swimming pool closing cleaning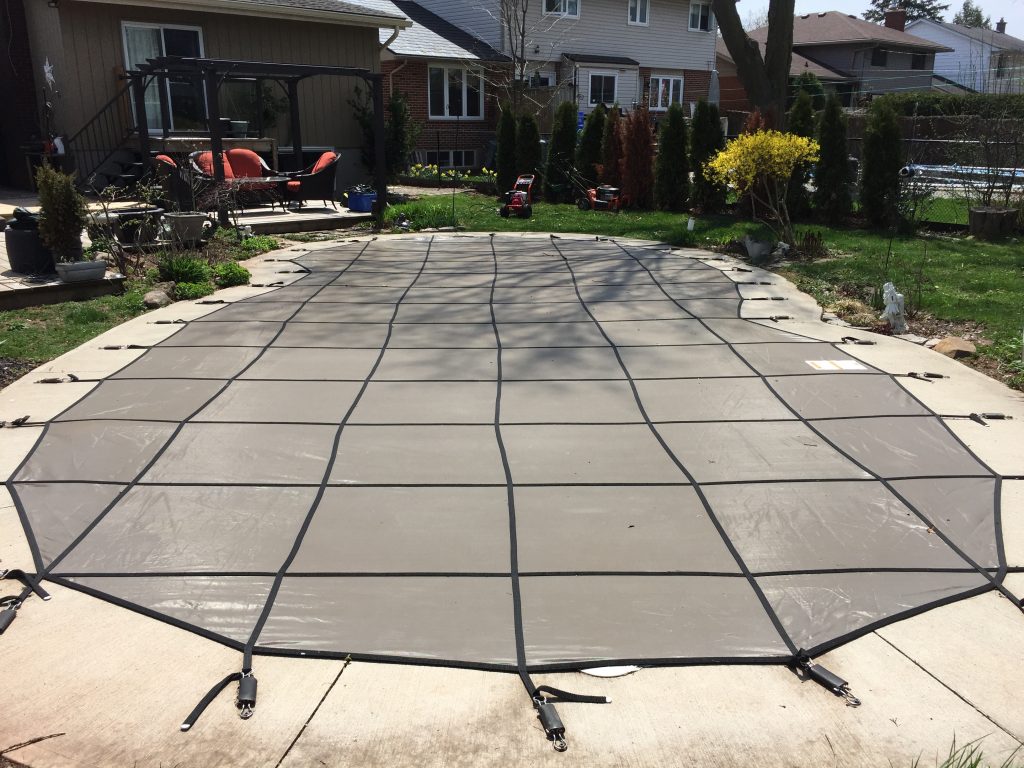 Safety Cover

VIP Pools and Spas will drain water down (if needed), remove all ladders, jets and skimmer baskets. Blow out all plumbing lines and add antifreeze to skimmer line. Remove all drain plugs in pool equipment and install winter cover. $250 plus HST (Chemicals included)

Water Bag

VIP Pools and Spas will drain water down (if needed), remove all ladders, jets and skimmer baskets. Blow out all plumbing lines and add antifreeze to skimmer line. Remove all drain plugs in pool equipment and install winter cover. $289 plus HST (Chemicals included)
Aboveground

VIP Pools and Spas will drain water down (if needed), remove all ladders, jets and skimmer baskets. Blow out all plumbing lines and add antifreeze to skimmer line. Remove all drain plugs in pool equipment and install winter cover. Call or Text for Quote (Chemicals included)